cepuvepa's Blog
7 Methods Of Teaching That Will Help Parents Teach Their Children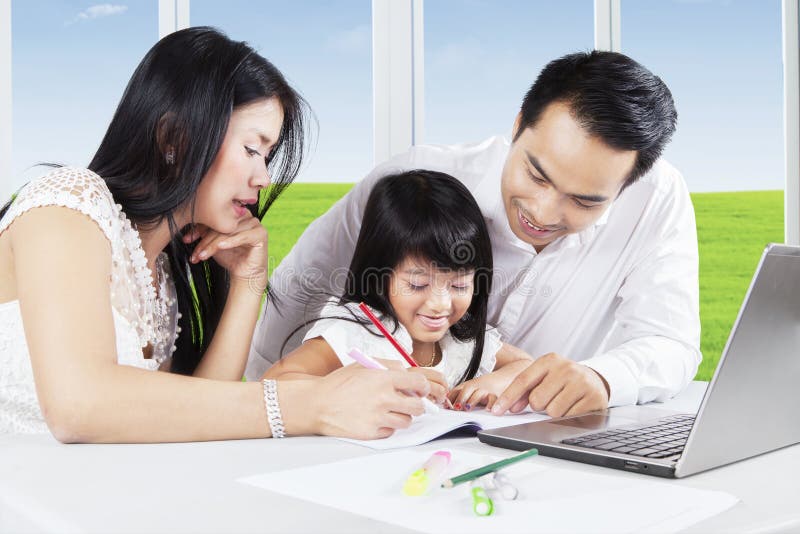 Teaching your child at home is not a simple activity. It requires taking responsibility, devoting time and energy, and finding the most suitable techniques that would help you get the best results. However, there is also no need to argue that parents play not the least role in the kids' education even if they are attending schools because at home children do not only gain the needed knowledge, but also learn to enjoy the process of studying and obtain many important skills.
How to teach your children at home? There are many effective ways and in this post, we are going to share the most effective teaching techniques that you can apply at home to help your kid learn faster and more efficiently.
Traditional
This is one of the most commonly used methods. Many parents apply it to educate their children at home. Besides, it is also a standard method that we all are used to because it is exactly the same as used in a classroom – it is based on a universal educational program and uses such materials as exams, homework, and textbooks to observe a student's progress. How to use it? You can find a ready program online and arrange a real classroom at home. However, you should understand that such approach is suitable and effective not for all children, which is why we recommend you trying a few more non-standard methods in order to see what fits the needs of your kids the most.
Interest-Led
This technique is less traditional. However, it is not less effective. This method assumes that parents will create an individual program based on the student's interests and goals in order to allow a child to develop in the fields he or she is interested in the most. Many specialists insist that this technique has many advantages. This method allows pupils to discover themselves better, define what is important for them, and choose the best path for themselves based on what they want to reach in their lives.
Unit Study
This option is the most suitable for smaller kids. The idea of this technique is to find an object that your child finds interesting and find a way to use it in different academic fields to help learn different disciplines from the perspective of a child's object of interest. How does it work? For example, if your kid is interested in animals, he or she can learn to read using different books about animals, learn the basics of geography, studying where each animal is from, etc.
Online Learning
In the 21st century, almost everything is based on the Internet. Education is not an exclusion. Moreover, e-learning is considered to be one of the most convenient, cheap, simple, and effective ways to learn something or teach someone. There are many platforms that contain useful materials, textbooks, tasks, games, videos, and other tools that can help you teach your children efficiently at home or from anywhere else! There is nothing you can't find online! Besides, you can also use the Internet to find a tutor for your kid, obtain the needed custom term paper help or even apply to any online courses that are interesting to your kid.
Game Teaching
All children love games. They rarely are interested in studying. However, if you can manage to combine these two activities, the results will definitely surpass all your expectations because teaching your child in a form of games is not only fun but also very effective. You can discover different game options online and you should find many exciting ways to teach your kid any subject without pushing too hard on him or her.
Montessori Method
This is another popular technique. It was discovered by an Italian physician – Maria Montessori and, unlike other educational techniques, at the fundament of this method we see more practice than learning theory. Besides, it is based on giving students certain freedom. The idea is to observe your child's readiness to learning something new and only then provide him or her with the necessary guidance and friendly studying environment.
Waldorf Method
This option represents a complex approach to education. Its goal is not only to give children the needed base of knowledge but also help them develop their creativity, character, and important moral values. The program based on the Waldorf method contains lots of creative activities, handwork, nature study, as well as standard subjects and sciences like geography, history, math, physics, and other.
Conclusion
Which method to choose? Now, when you have learned about the top 7 methods of teaching that all are effective and convenient, it is the right time to give you one more tip that can help you reach even better results in your child's education. The key thing to keep in mind is that, as a rule, the choice of a specific teaching technique is quite subjective, since it is impossible to say unambiguously which one is optimal for your baby. Therefore, it is important to try different options. Only this way you can make the right choice!
---
Leave a comment
Posted By:
cepuvepa
---
Blog Archives
2018