How Shakespeare's Work Changed (A Lot) After Elizabeth I Died
Apr 20, 2016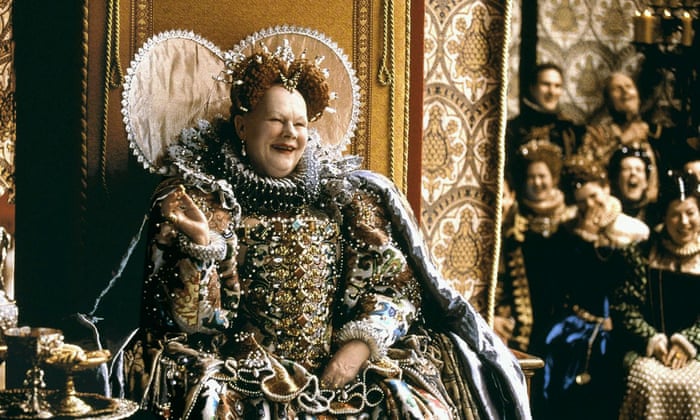 Most of us think of Shakespeare as an Elizabethan. It's almost impossible not to. Try imagining Shakespeare in Love ending with a cameo appearance by Simon Russell Beale as King Jamesrather than with Judi Dench's Queen Elizabeth. But Shakespeare was as much a Jacobean writer as he was an Elizabethan one, and to forget that is to distort the trajectory of his career and play down the quite different set of challenges he faced in the decade following the death of Elizabeth in 1603.
With the accession of the King of Scots in that year, Shakespeare became not only a Jacobean playwright, but also, by royal command, a King's Man, his company rebranded as one patronised by the monarch himself. Under Elizabeth, Shakespeare and his fellow players had typically performed at court two or three times a year. That would change under James, who summoned them to play 10 or more times annually. Along with his appointment as a King's Man, Shakespeare also became a minor court functionary, a groom of the chamber, and was issued four and a half yards of red cloth to be fashioned into livery to be worn when fulfilling his new duties.
It wasn't long before he was called to appear in this role, first perhaps as part of the royal procession when James toured his new capital in 1604, and again later that year when a peace treaty with Spain, England's long-feared enemy, was negotiated in London. Records indicate that Shakespeare and his fellow players were called away from the Globe theatre for 18 consecutive days that August to attend upon the Spanish embassy at Somerset House. Who better to stand around and look important than England's finest actors? What was lost in revenue – this was the profitable summer season at the Globe – may well have been compensated for by the unrivalled access to this sea change in English foreign policy. An unexpected bonus of the treaty was greater access to Spanish books, and in his now lost play Cardenio Shakespeare would join other English dramatists who mined Cervantes' Don Quixote for their plots.
Continue reading main story: http://www.theguardian.com/culture/2016/apr/17/shakespeares-last-act-a-torrent-of-twisted-fantasies