Meet The Women Behind Ecuador's Award-Winning Prison Radio Show
Apr 27, 2016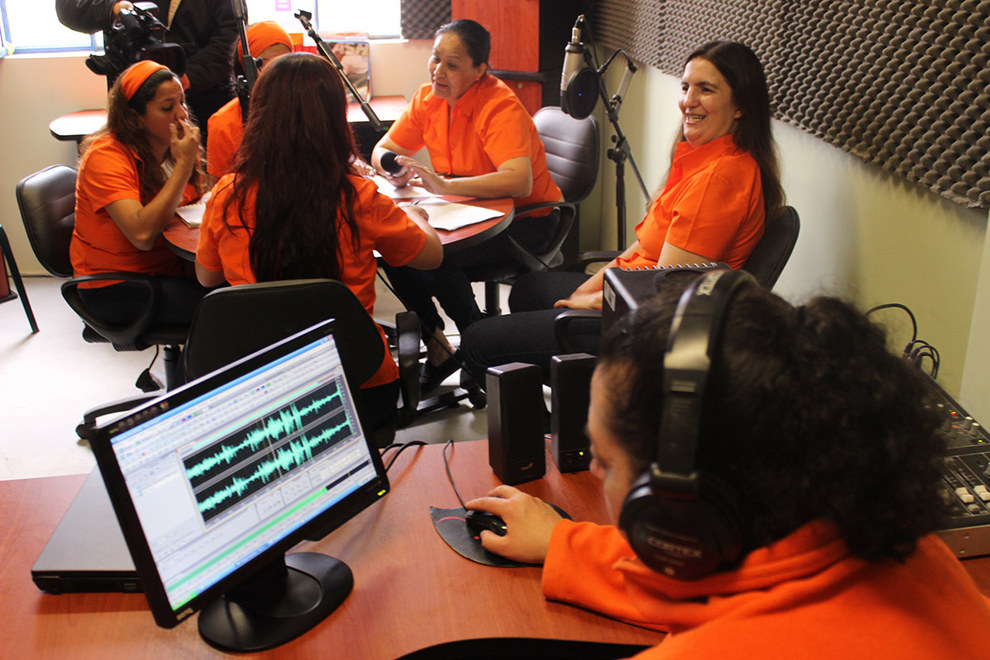 The anchor's raspy voice is distinctly Colombian. She pauses for a brief second and continues in Spanish.
"In a world where bureaucracy keeps growing and there is an excess of information, we also run the risk that our voices drown. The great challenge is to find out a way to respect other people's projects, in a critical way, allowing all voices to be heard. Otherwise we run the risk, like Maggie, where a specific group in society looks for more destructive ways to be heard."
The woman speaking, 34-year-old Diana Rojas, isn't referring to some great philosopher or activist icon. She's talking about Maggie, the baby on The Simpsons. And Rojas isn't a traditional radio journalist — she's an inmate at a women's prison in Ecuador.
This was the 67th episode of the award-winning radio series Palabra Libre, hosted and produced by female inmates from a studio inside the Center for Social Rehabilitation. The prison, which holds approximately 700 inmates, is in Latacunga, nestled close to Cotopaxi, the world's most monitored volcano.
Continue reading main story: https://www.buzzfeed.com/purvithacker/the-best-radio-show-in-ecuador-is-broadcast-from-a-prison?utm_term=.dyBePwmpy