U.S. Authorities Are Delaying And Denying More Visas To Visiting Artists (And Giving More Ulcers To Presenters)
Jul 6, 2017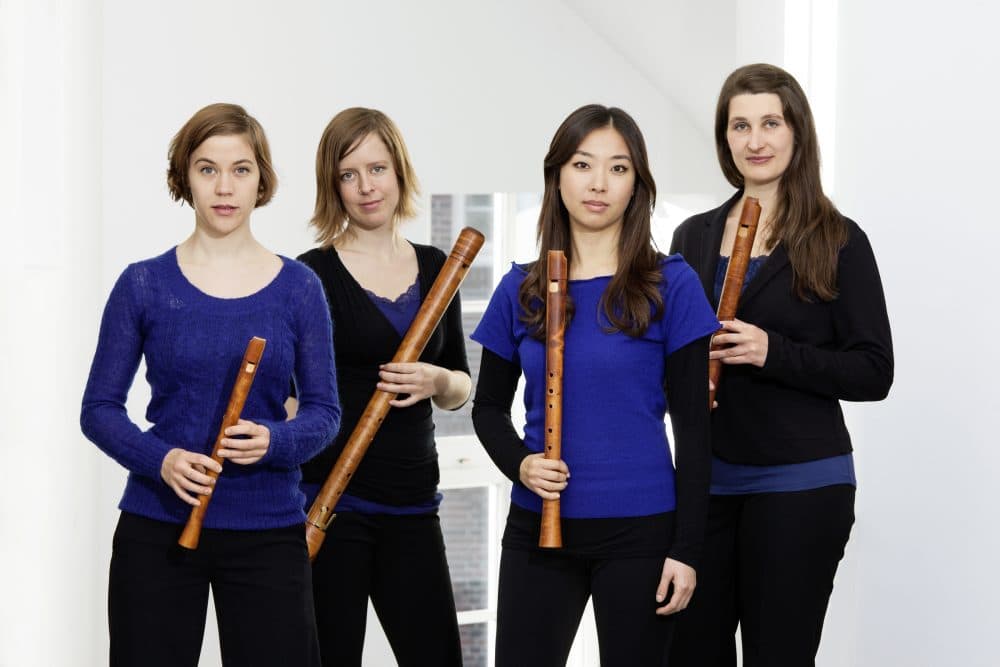 German group Boreas Quartett Bremen. (Courtesy Alasdair Jardine)
Immigration lawyers believe the State Department has been denying more artist visas after President Trump ordered heightened vetting for all visa applications earlier this year.
In a March 6 memo, released after Trump issued his second executive order on immigration, the president directed "immediate implementation of additional heightened screening and vetting protocols and procedures for issuing visas." The memo, according to some prominent attorneys who specialize in artist travel, has further complicated the subjective process international artists must navigate to perform in the U.S., and in some cases, impacted programming for local arts organizations.
Programmers at the Boston Early Music Festival (BEMF), a Grammy-winning event that caters to Renaissance and Baroque music enthusiasts, were surprised and dismayed in May, when, for the first time, U.S. immigration services denied four of the 26 visa applications BEMF applied for. The visas were for the four young women of the German group, Boreas Quartett Bremen. The group, who plays handmade recorders, had to cancel their performance in Boston.
"I was rather shocked. Our audience has really missed out on a unique and beautiful performance," said Shannon Canavin, the festival's visa specialist. Canavin has been filing artists' applications for more than 20 years and had not encountered a denial until this year.
In 2016, the U.S. issued more than 63,866 O and P visas, which enable athletes, entertainment groups or other people with extraordinary abilities in the sciences or business and those traveling with them to visit the U.S. for short term contractual employment and performances. In March and April of this year, the only months the State Department has released data for, the U.S issued only 697 of those visas. (Monthly tallies for visas issued in 2016 are not available.) A State Department spokesperson said the government released information on the number of visas issued in March and April after the president ordered the department to "quantify the national security work of our consular operations around the world."
READ MORE: http://www.wbur.org/artery/2017/07/03/artist-visas