A Long-Awaited Return: Inside Suzanne Farrell's
May 8, 2019
In a large practice studio inside Lincoln Center's Koch Theater, Suzanne Farrell watches quietly as New York City Ballet principals Sara Mearns and Russell Janzen work through a series of supported poses. As Janzen kneels to face her, Mearns brushes through to croisé arabesque, extending her leg high behind her. "I wouldn't penché there," says Farrell, gently. "You can, but I wouldn't."
"I get so excited here," says Mearns with a laugh. The three are slowly working through the pas de deux of "Diamonds," the ballet George Balanchine created on Farrell and Jacques D'Amboise in 1967 that makes up the third act of his full-length Jewels.
"I know," Farrell says. "But it's more exciting if the arabesque turn afterwards is sustained."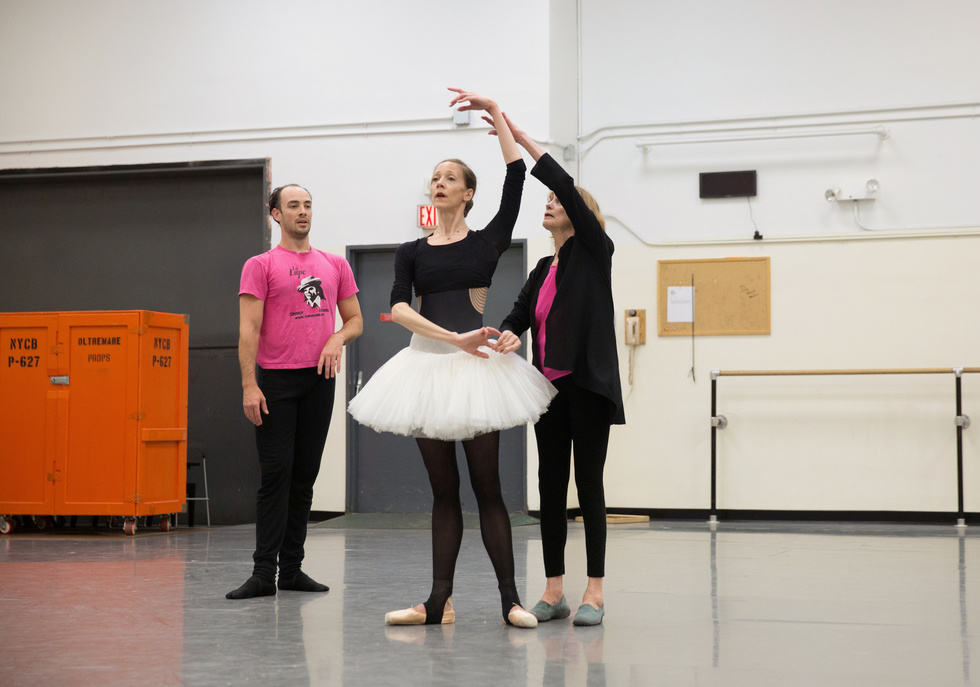 Indeed, the pirouette's sailing, majestic quality is what makes this particular moment of the pas de deux so dramatic. It's one of many illuminating details brought out over three rehearsal days in April, when Farrell coached two principal casts—Maria Kowroski and Tyler Angle being the other—for the company's performances of "Diamonds" this week and next.
But there's another reason why Farrell's presence here is so significant: While she is arguably one of the most important ballerinas in NYCB's history, one who collaborated closely with Balanchine and originated roles in 24 of his ballets, this day marked her first time back to the company in 26 years. After her retirement from the stage in 1989, then ballet master in chief Peter Martins kept her on staff as a teacher and coach, but rarely gave her opportunities to work with the dancers. In 1993, he dismissed her from the company entirely.
Farrell was deeply hurt, but she moved forward. She continued to work as a répétiteur for The George Balanchine Trust, became a professor of dance at Florida State University, and for 17 years directed The Suzanne Farrell Ballet (where I was a longtime dancer) out of the Kennedy Center in Washington, DC. But for over two decades, she hasn't been able to pass her knowledge on to those inheriting her roles at NYCB.
Read more: https://www.pointemagazine.com/suzanna-farrell-coaching-nycb-2019-2636210412.html?rebelltitem=2#rebelltitem2