'Dance is not a museum': how ballet is reimagining problematic classics
Jan 10, 2020
19th-century worldview informs much of the classical ballet repertoire. Historical ballets are rife with national and racial stereotypes, including the orientalism of La Bayadère, Le Corsaire and Scheherazade, the Chinese ("Tea") and Arabian ("Coffee") variations in The Nutcracker, and the character of the Moor in Petrushka, originally played in blackface.
While there has been recent progress (the major UK ballet companies have now revised their Chinese dances and you won't see blackface on UK stages – although you might in other countries), there remains a seam of stubborn resistance. When I spoke last year to Les Ballets de Monte-Carlo director Jean-Christophe Maillot, he revealed a desire to preserve in aspic not only the steps and costumes of historical ballets, but also the outdated and offensive politics and sensibilities. Alongside that comes an entrenched racism in so-called "traditional" ideas about what certain ballets should look like and who can dance them.
To look deeper into the topic, I talked to dancers and choreographers about ballet's slow pace of change, which problematic ballets should be thrown out and which ones could be creatively reimagined.
Shobana Jeyasingh, choreographer
Created her own response to La Bayadère, entitled Bayadère – The Ninth Life
When I first saw La Bayadère it made me squirm. It was an embarrassing portrait of India. No matter how many explanatory notes you have in the programme, you experience dance when the lights go down and something moving hits your eye. How can you put all the good intentions and explanations that you signal in the programme into that experience? That discussion is long overdue.
Blackface is still seen in some international versions of La Bayadère. I remember reading an argument against airbrushing such "exotic" aspects of this ballet, saying it was an "instructive reminder of bygone sins". I find that a very frivolous way of talking about something so huge as slavery and the exploitation of people. I'm offended as a British Asian to sit in an audience and see supposedly Indian holy men [the fakirs] move like servile monkeys.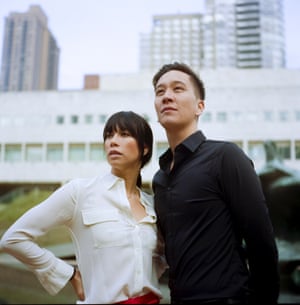 If many of the 19th-century ballet classics have the same entitled and Eurocentric viewpoint, then this is something that surely has to be tempered. Every branch of the arts has had to engage with the legacy of colonialism, so I don't see why ballet can't do the same. I don't think there's an easy answer but one has to make a start. The British Museum's exhibition on orientalism displays contested paintings of eastern women by European artists, but at the end three contemporary Middle Eastern female artists are given the space to respond. One leaves with an understanding of the past and respect for the present.
Read More: https://www.theguardian.com/stage/2020/jan/09/ballet-reimagining-classics-colonial-politics-dance-race-identity